2BR & 3BR are available for rent!
2BR STARTS FROM AED 152K
3BR STARTS FROM AED 186K
5% Cashback Through Al Futtaim Credit Card
30% off on Al Areesh Club Membership
0% Commission
* Terms and Conditions apply
Marsa Plaza - Rent Apartments with Breathtaking Views
Skyline Living at its Finest
Marsa Plaza is a cityscape luxury with a truly urban feel. As one of the more famous landmarks across Dubai's glittering skyline, the views from Marsa Plaza are breath-taking – and Dubai Creek is in direct line of sight. With various sizes of apartments ranging between 2BR, 3BR and 4BR, there is truly something for everyone who wants to rent an apartment in Marsa Plaza.
Local Amenities Right Where You Need Them
Living and renting here in Marsa Plaza means being able to enjoy modern-day facilities across shopping and leisure, to state-of-the-art fitness and dining are all within close proximity – while the everyday essentials such as a local supermarket, hairdressers and dry cleaners epitomize the level of convenience, comfort and accessibility that goes hand-in-hand with living at Marsa Plaza. Whether you're looking for apartments for rent in Dubai or flats to rent in Dubai, living in one of Festival City apartments is truly spectacular.
Shopping & Dining
Entertainment
Schools
Al Areesh Club
Shopping & Dining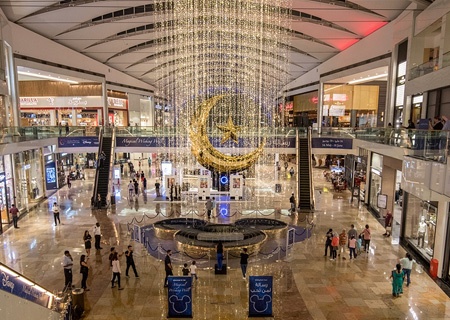 Shopping & Dining
Dubai Festival City offers a wide variety of 
shopping
 and dining options. With over 300 fashion retail stores, 40 health and beauty stores, and so much more, the destination caters to all your retail needs. Dubai Festival City also boasts nearly 100 cafés, bakeries, and 
restaurants
 to satisfy all your culinary requirements.
Entertainment
Schools
Al Areesh Club
2 Bedroom Unit
3 Bedroom Unit
4 Bedroom Unit
2 Bedroom Unit
FloorPlan-2BR
Built-up 1,498 to 1,485 Sq. ft
Balcony 226 Sq. ft
Total 1,722 to 1,711 Sq. ft
3 Bedroom Unit
4 Bedroom Unit