Dedicated to teaching
Deira International School (DIS) is fully accredited to Council of International Schools (CIS), British School Overseas (BSO) and International Baccalaureate Organisation (IBO). It is an authorised Center of Cambridge Examinations and a member of British schools in Middle East Association. We are proud to deliver Duke of Edinburgh qualifications to our students and have been internationally recognised at the British International School Awards (BISA) ceremony for the unique pastoral care initiative that our students benefit from. If you're looking for a British curriculum school in Dubai, then DIS is the best for you child(s).
Great place to learn
At Deira International School (DIS), we value the diversity of cultures and warm family atmosphere that supports the personal and social development of every child. DIS is the best British school in Dubai as we place our students at the centre of their own life-long education experience. With our external examination results notably higher than the world average, our students graduate to go on to top international universities.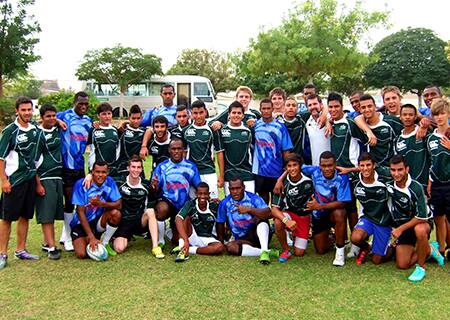 Providing a world class education for children of all ages.
Early Years (EY1 - EY2)
Primary School (Year 1 – Year 6)
Secondary School (Year 7 – Year 13)
Early Years (EY1 - EY2)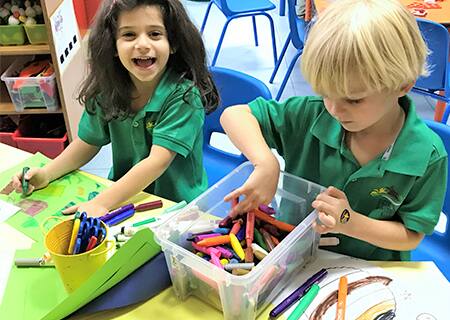 Early Years (EY1 – EY2)
At DIS we value early years education and recognise the impact of a child's early experiences upon their future learning. We believe our program provides a stimulating, secure, and fun environment for children aged 3-5 years old, where they can grow in confidence and independence, achieving skills which will allow them to become life-long learners.
Primary School (Year 1 – Year 6)
Secondary School (Year 7 – Year 13)
Sports
Arts & Performing Arts
Outdoor Education
Model United Nations
After School Activity
Sports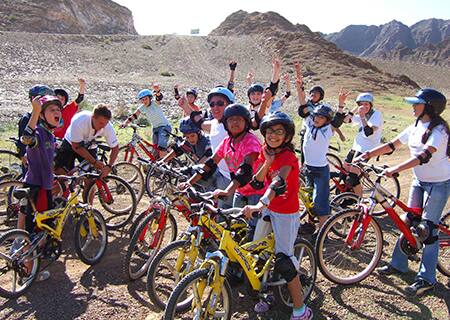 Sports
Extracurricular sports may include athletics, football, basketball, volleyball, rugby, tennis, cricket, netball, gymnastics, swimming etc. Regular training and excellent coaching develops student's skill and teamwork. Our students take great pride in representing DIS and participating in interschools sports competitions against other schools in Dubai and the Gulf region.
Arts & Performing Arts
Outdoor Education
Model United Nations
After School Activity